General Public
[CANCELLED] Insurgent Comparisons: The 1920 "Colonial and National Thesis"
Thursday, October 31, 2019 at 6:00 pm to 7:30 pm
1919, the year of the New School's founding, was a year of rolling revolutions. The Great War devoured lives, landscapes, and imperial institutions. When the old power brokers of Europe gathered to divide the spoils of war, they encountered questions they had not anticipated. What forms of government would succeed the vast empire-states that the war had destroyed? Who would bear the momentous costs of rebuilding all that had been lost? What kinds of art, music, and literature would express mourning for so much human suffering and give shape to more promising futures? Would advances in technology rip the globe apart or knit it back together?
In conjunction with the New School's Centennial Celebration, this special ULEC will offer a panorama of this world in flux. Topics will include: the post-war peace negotiations; political uprisings in Egypt, Iraq, India, Ireland, Korea, and China; economic thought after empire; transatlantic feminisms; anti-racist solidarity movements; the international struggle for oil; the globalization of communism; urban design for the post-war city; and transnational modernisms.
Speaker Info:
Manu Goswami is an Associate Professor of History at NYU. She is the author of Producing India: From Colonial Economy to National Space (Chicago, 2004). She is a co-editor along with Mrinalini Sinha of a forthcoming volume, Political Imaginaries: Rethinking India's 20th century. She is currently finishing two book projects. The first, from which her talk is drawn, is titled Imaginary Futures: Intewar Internationalisms between Empire and Nation. The second project, An Empire of Economics: India and the Making of Political Economy, explores the imperial constitution of political economy as a mode of governance and as an epistemology of everyday life from the age of Malthus to the Post-Keynesian era. She has served or serves on the editorial boards of the Critical Historical Studies, Public Culture, and the American Historical Review. She is a past fellow of the School of Social Science, Institute of Advanced Studies and the Wissenshaftzcolleg zu Berlin.
This lecture is sponsored by the Department of Historical Studies at Eugene Lang College of Liberal Arts and The New School for Social Research and The New School's Centennial Celebration and run in conjunction with the Global 1919 Lecture Series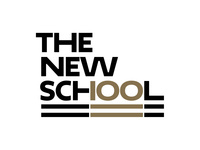 This event is part of The New School's Centennial celebration. Learn more at newschool.edu/100 • #100YearsNew
Subscribe

Event Type

Audience

Theme

School

Topic