General Public
Camilo Godoy: Diplomacy Movement Workshop    
Monday, September 16, 2019 at 3:30 pm to 5:30 pm
Join Camilo Godoy in the historic Orozco Room, in a movement workshop that explores the power dynamics of the Cold War era and how it intersected with the choreography of José Limón.
This event is part of In the Historical Present, an exhibition in the Anna-Maria & Stephen Kellen Gallery featuring commissioned artworks, artist-led engagements and performances, and works drawn from the New School's art collection and archives in celebration of the university's Centennial.
Camilo Godoy's multidisciplinary practice considers performance and performativity as a means to deconstruct social and political frameworks. Incorporating research and process-based collaborations into his performances he invites a critical look into the narratives and experiences that are left in the margins of our cultural histories. An alumnus of Parsons and Lang, Godoy's work has been featured at the Brooklyn Museum (New York), the Whitney Museum of American Art (New York), CUE Art Foundation (New York), Recess (New York), and coleção moraes-barbosa (São Paulo), among others.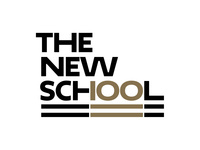 This event is part of The New School's Centennial celebration. Learn more at newschool.edu/100 • #100YearsNew
Subscribe

Event Type

Audience

Theme

School

Topic